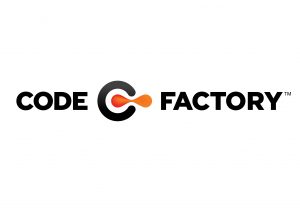 Code Factory is an independent, global, custom software development and quality assurance services company. We have been operating successfully since 2004; we have a portfolio of over 300 projects already developed and employ more than 180 specialized and certified testers and software developers.
Our software delivery facilities are located in Moldova (Chisinau) and Romania (Bucharest), which, in the last five years, has consistently featured as one of the top 10 shoring locations in the world. Our links to universities in each of these locations gives us access to top IT talent thereby enabling us to provide you highly skilled developers at a competitive cost. We also have local presence in Ireland and UK and service clients in many countries including the UK, USA, Canada, Norway, Sweden, the Netherlands or Austria.
Our main services:
1. Custom Application Development (Mobile and Web based) We master all the leading programming technologies (.NET, Java; PHP; JavaScript), mobile and cross platform platforms (Android; iOS; ReactNative; Xamarin) so we can provide you with the best technical solution to fit your needs. We can also provide you with consultants in niche technologies such as big data type of technologies (Apache Spark, Hadoop) or programming languages such as Python; Ruby and Scala.
2. Independent QA and Testing Our specialist testing team provides expert services and tools for independent product and application testing, as well as QA checks of our own custom solutions. Using Open source tools (Selenium, FitNesse, JMeter, SoapUI, Jbehave, Test Link etc.) and Industry standard tools (ie. HP QC, UFT, LoadRunner, IBM Rational Functional Tester, SOASTA CloudTest, etc.) we are specialized in test automation, performance testing, agile testing, mobile testing, game testing.
Visit us on www.codefactorygroup.com