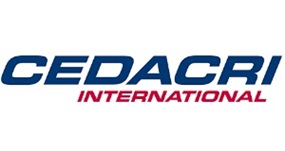 Cedacri International has been a member company of the Cedacri Group since 2008 when it was founded in the capital of the Republic of Moldova. The company provides software and business process outsourcing services to banking sector clients. For over the past 30 years Cedacri Group has held a leading position on the outsourcing services market for banks, financial institutions, and industrial companies. Numbering 40 million daily managed transactions, serving 40.000 system users, operating a mainframe that has an elaborative capacity of 30.000 Mips and 4000 servers, Cedacri uses one of the most potent data processing centers in Italy. The Group estimated turnover for 2013 amounted to 246,8 mln Euro. By turning to Cedacri and implementing its outsourcing solutions, the clients of the company obtain such significant advantages as:
The possibility to accomplish projects of any dimension and difficulty level;
Guaranteed timely and high-quality services;
Reduced production costs;
The support from behalf of a highly trained team for any kind of task.
Being backed professionally as well as financially by one of the leading companies in the field of software and business process outsourcing since 2008, Cedacri International has shown a significant increase in staff quantity, occupied office surface, project flow and output quality. Our team has gained abundant experience in such a specific domain as the international financial and banking services sector by accomplishing projects for the clients of Cedacri Group.
Visit us on www.cedacrinternational.md