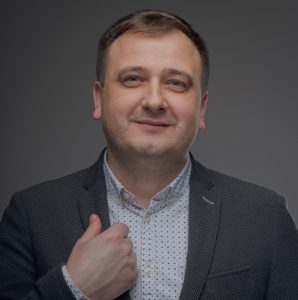 Legal Committee (President of the Legal Committee – Dorian Doronceanu, Simpals)
ATIC Legal Committee reviews the developments in the main legal fields relevant for IT and Communications-related business activities in the Republic of Moldova, such as company law, labor law, legal compliance, data protection, intelectual property regulations and competition law. The Committee deepens its interest into new areas of legislation and makes policy suggestions – e.g. in the areas of data privacy and digitalization.
The main objective of the ATIC Legal Committee is promote Moldova's legal digital transformation, while aligning to international best practices – rethinking organizations and processes, and changing behavior so the interaction within and with the business sector to be delivered more efficiently to people:
As part of this transformation, the Committee will focus on:
IT parks regime;
Data Protection;
Labor Law;
Intelectual Property Rights and related rights;
Interoperability;
Communications & Infrastructure;
Cybersecurity;
E-commerce;
Promote E-governance solutions, emerging solutions in the public sector – automation and artificial intelligence;
Provide feedback on normative acts to ensure their applicability.
Members have the opportunity to actively and directly participate in defining, developing, discussing, and resolving issues impacting the operations of their businesses in Moldova. Please contact the executive team in order to join the Committee.