HR and Education Committee (President of the HR and Education Committee – Alina Malbaș-Rotaru, Technosoft and Tamara Adam, ISD Moldova)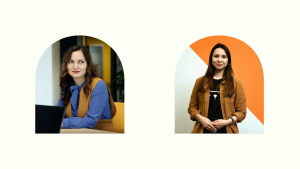 The HR and Education Committee addresses the Future of ICT sector as a strategic priority and is committed to contributing to ensuring  a coherent labor legislation framework matching the digital, social and economic dynamics, responsive to employees' and employers' needs and expectations, fully compliant with international best practices and guaranteeing balanced relationships between employees and employers.
ATIC's HR and Education Committee focuses on the stringent problems of the Educational System in Moldova in general and ICT higher-education system, promoting the need  to fill the gap between students' preparation and the ICT labor market's requirements nowadays.
Current areas of focus on the agenda of the HR and Education Committee:
Promote a comprehensive shift in the Moldovan ICT education system and a focus on adapting the educational content to the current societal needs;
Increase engagement with higher-education institutions to identify their needs and ways in which the private sector can support them;
Focus on the needs of primary and secondary education institutions to identify ways in which the private sector can support them;
Promote flexible work relations via Labor Code;
React to labor related initiatives to ensure compliance with the dynamics on the Moldovan labor market;
Provide feedback on normative acts to ensure their applicability.
Members have the opportunity to actively and directly participate in defining, developing, discussing, and resolving issues impacting the operations of their businesses in Moldova. Please contact the executive team in order to join the Committee.